One year ago, on the 10th of June 2013, Elana Meyer and Janet Welham launched Endurocad.
Endurocad, South Africa's first Endurance Academy launched with the aim to become the most proficient distance racing and endurance sports academy in South Africa, to promote and foster the development of long distance runners across the country.
Elana Meyer became a household name in the South African sporting world  when she won the historic Silver at the 1992 Olympic Games in Barcelona for the 10 000m distance. She continued to win the hearts of South Africans throughout her award winning and world record breaking career. When she retired in 2005, she continued to work and prosper within the sporting world, achieving new goals like summiting Mount Kilimanjaro and completing the ABSA Cape Epic.
Focusing on education, skills and enterprise development of athletes with Elana at the helm has given Endurocad much publicity over the past 12 months and in light o this momentous anniversary we chatted with Elana to delve into the concept of Endurocad.
It was seven years after her retirement that the seed of Endurocad began to grow in her mind, "Myself and [partner] Jacques were fortunate to be invited by Puma as guests to attend the Olympic Games in London in 2012. It was exactly 20 years after the Barcelona Olympics! Walking into the Olympic Stadium in Barcelona after 30 years of being in isolation was very emotional to me and I believed that South African athletes would blossom in the international arena!"
When none of the promise that SA athletes showed in the 90's materialized in London, Elana realised that the performance of SA's middle and long distance runners was at a low and she dreamt of this changing.


"The 80's and 90's were a golden era for South African athletics especially in middle and long distance running. South Africans won many big marathons around the world. In 1992 Willie Motolo won the NY City marathon , 1993 Mark Plaatjies (South African but in the colors of USA) won the World marathon championships in Stuttgart and Josia Tugwane won the Olympic Marathon in 1996 Olympics in Atlanta."


Elana knew South Africa had plenty of natural talent in those distances and could not believe that through the decline of the federation and no offer of any structural support for athletes, the talent wasn't showing through.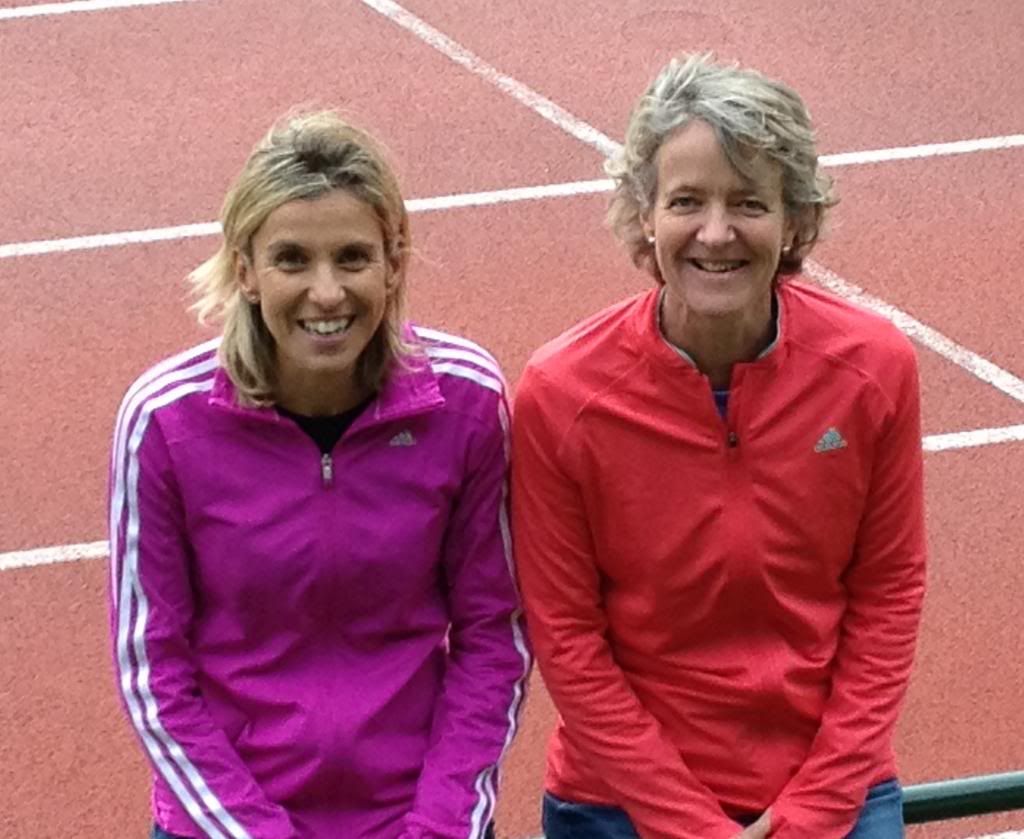 "I knew it was time to start looking at creating a structure to offer support to talented endurance athletes. I took the idea to an old friend & competitor of many years ago, Janet Grieve now Welham. With Janet being a business strategist, we brainstormed the concept and put together the plan behind Endurocad, South Africa's first Endurance Academy."
Despite Elana's personal success and history of winning, Endurocad did not pop up overnight and was not without its challenges. "Right from the start the idea was to work in collaboration with current structures so that athletes can benefit. It was a long journey to get the support from all the different stakeholders, but we managed to meet with the Minister of Sport Fikile, Deputy Minister of Sport, SASCOC, ASA and local federations. After meeting with all of them, we still needed to secure funding, before we launched! Even though the concept was received with great enthusiasm it was hard to get people to back us financially!"
Despite all the challenges, Elana drew from her experiences and history to get Endurocad up and running. "I've learnt many valuable lessons through my sport and one of it is not to give up! That is really what saved us – If we gave up after the first time we got a no, we would never have gotten out of the blocks – but because we persevered and had a lot of faith, we managed to get the support needed for the first phase."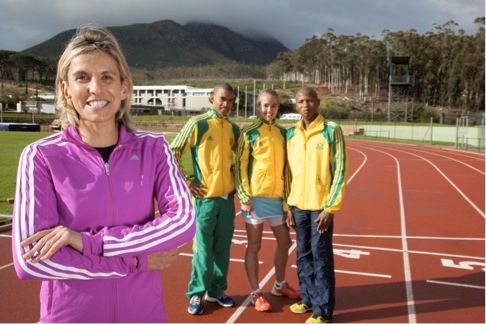 Getting from concept to launch, Endurocad wasted no time in getting to work and immediately began its Assessment and Skills training camps – the method whereby they select athletes. "During these camps we put athletes through a whole range of Physiological as well as Psychological testing to be able to identify athletes with talent."
At launch, during an interview, Elana had said that satellite support of athletes coming out of these camps would run for 4-6 months, meaning 2-3 camps should be held yearly. With the one year anniversary at our feet, we wanted to know how it all materialised.

"Hundreds of athletes have applied for our camps and we have tested about 60 talented runners. We have hosted 3 Assessment camps in the last year with about 20-30 athletes attending per camp. From our satellite program, we have selected 20 athletes who we assess/ monitor over a period to determine who has the commitment and we are currently in the process of assessing the last camp we had in KZN at the end of May."


With an associated cost of R15 000 – R20 000 per athlete to attend the camp, Endurocad has really been putting money where their mouth is by fully sponsoring the athletes so that they do not pay to attend. That works out to a whopping R900K – R1.2million investment in South Africa's athletes, just in its first year.
"[In the last year] the response has been absolutely phenomenal. We have been overwhelmed with requests and people showing interest. We have also seen great improvements in the performances of individuals and a general shift in the motivation and only a small portion of athletes have dropped off the program ( less than 10 %)"
Endurocad exists to inspire a generation of young runners to take the sport seriously and reach their potential; however they do this with practical vision in mind. "My philosophy is simple – I believe that only athletes with a very strong inner drive or desire will be able to succeed, but I encourage those athletes to give it a full shot because there is a world of amazing opportunities out there and with hard work anything is possible."
One needs to look no further than our African neighbours to be inspired by the rewards of hard work. Runners coming out of Ethiopia and Kenya are known to dominate in running despite having fewer amenities than South Africa. "I truly believe that the biggest advantage that Kenyans and Ethiopians have is the fact that they grow up with a strong belief that they can do it because of the generations of success, they keep it simple, they train in groups and the survivors (best of the groups) get to the top." Perhaps Endurocad is following a similar style?
What makes Endurocad even more remarkable is that when they launched they didn't just have high performance athletes in mind and really thought about the future of running in South Africa.
Synonymously with Endurocad's launch they introduced an initiative called SA Can Run. "SA Can Run is a social media community where anybody can join to become part of a community that runs, support running, knows somebody that runs and likes running. [It is there to] create awareness around running on all levels"

With about 30 000 SA Can Run Members on their MXIT app to date, South Africans seem to be embracing the idea and Elana's love of running.
"Running has given me an incredible life and has been my greatest teacher – running truly is a metaphor for life! Running is so part of me and I still love getting up in the morning and to go for a run. It energizes me and keep me healthy and [gives me a medium to] get rid of the stresses of life."
With her passion, South Africa's support and athlete commitment, Endurocad and SA Can Run can only go from strength to strength. Happy birthday Endurocad – we look forward to celebrating the growth of tomorrow's running superstars!
---
Before we let her go we had to extract her best tip for all the regular runners out there (like us!) who want to improve their times and she did not disappoint…

"Improvement is unlikely to happen within your comfort zone, you have to slowly expand your limits to improve – run longer in training, introduce new faster workouts , get stronger, and get your mind fit for better performance!"



PHOTO: SA CAN RUN

Sources:
Nutreats interview with Elana Meyer; Endurocad ; Virgin Active Blog
Feige Lewin
Feige is the co-founder of Nutreats. She likes to code things, design things, and all things beauty.